MailChimp has written a great blog post detailing an analysis of subject lines sent through it's service. It gives insights in the types of subject lines people click on and the ones they don't and is a pretty great read into user psychology.
These are our favourite factors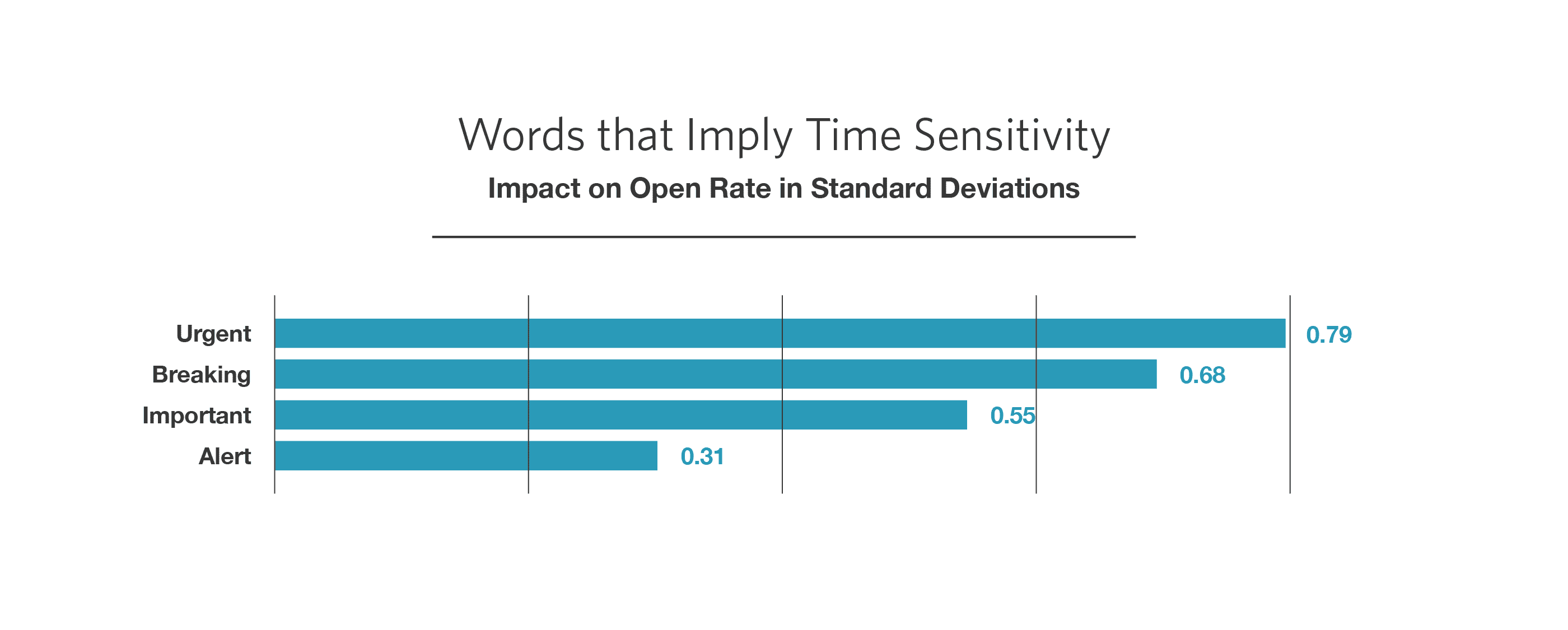 Other factors that make a positive impact are:
– Announcements and Invitations
– Thank You
– Supreme Court
Negative factors:
– Reminder, Cancelled
– Words associated with charity (Helping, Fundraising, Donation)
– Sign Up, Breast Cancer, Last Chance
Making the perfect subject line
This is our attempt to combine all these factors into a perfect subject line:
URGENT INVITATION FOR MIKAEL WEDEMEYER – GET YOUR THANK YOU FREEBIE APPROVED BY THE SUPREME COURT
Will it work? The only way to know is to A-B test it and watch to profits roll in.