Back to Blog
Don't Become Default – Update your Facebook page!
Blog
All business and fan pages will change to the new timeline look on March 30 2012.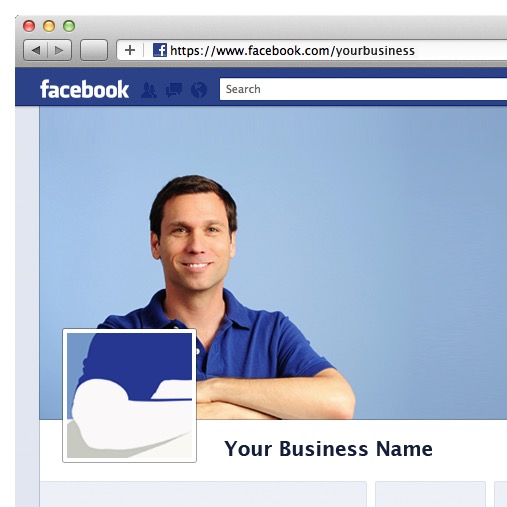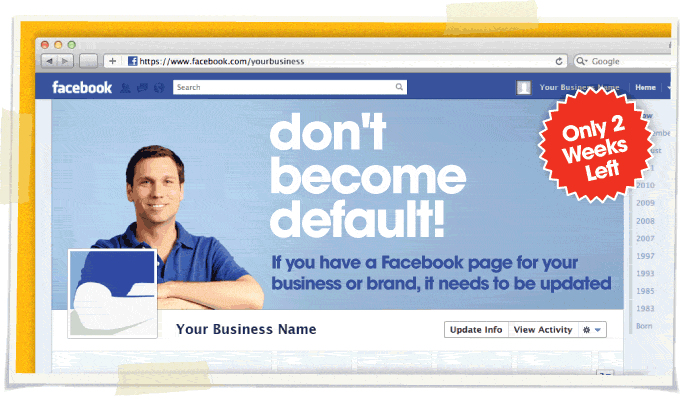 All business and fan pages will change to the new timeline look on March 30 2012

1. Custom cover photo – We will capture the essence of your brand with a unique cover photo.
2. Custom profile picture – We will use your logo/brand to create a custom profile picture that ties into your cover photo.

3. Expert analysis – There are some exciting changes and opportunities with timeline. We will review your page and let you know what you need to do to make it the best it can be.
Plus… If you are not on Facebook we will set up your account for free.



| | | |
| --- | --- | --- |
| | The new Timeline layout is a big improvement. It looks great, gives you more control and can tell the story of your brand. | |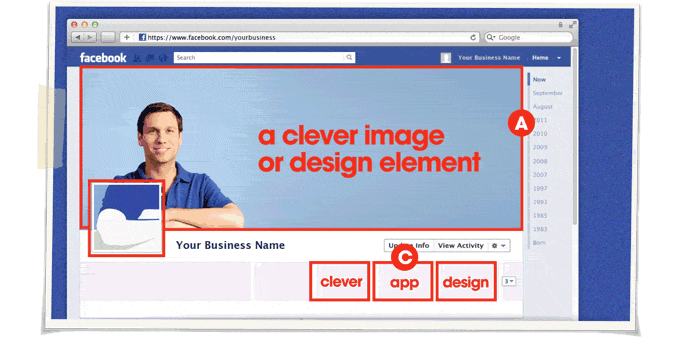 A. Cover Image – The cover image represents your brand. It isn't an ad but it does represent the essence of what you do. It's like the main image on a brochure.
B. Profile Picture – Your profile picture accompanies all posts and activities on Facebook. Often it's your logo, but made as cool as we can in a little square.

C. Apps – Apps used to be on the left of the page. They have custom features set up specific to your page. They can now have custom icons and go to a full page view, so there is a lot more that can be done with them than in the past. We will recommend the best ways to upgrade these if you have an existing page or suggest the best ones to use if you are getting a new page.
We have loads of new products to help our clients with their social media. Our Facebook page customers will get the opportunity first. Don't become default when you can order in a minute!