Back to Blog
Can you help flood survivors?
Blog
Genuine discounts for Australian flood victims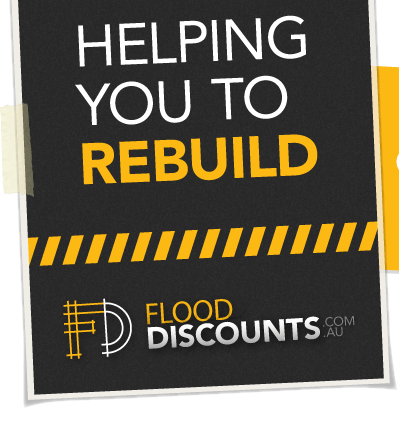 We want to tell you about a website made possible entirely by volunteers that is seeking to help Aussies devastated by flood get back on their feet. Flood Discounts allows businesses around Australia to list discounts on their products and services that are available to people legitimately affected by floods.

The site was a joint effort by Niche Studio and Stretch Marketing, who saw a need to provide assistance to the thousands of flood survivors who will receive no insurance payments, and are surviving on little to resurrect their homes and businesses. The site is free and easy to use.

Can you pitch in by listing a discount? It could be for anything – whitegoods, bricklaying, or legal services! Simply go to Flood Discounts to get started, or check out our blog for more information. Thanks for your support, and our best wishes to you all in this tough time.

UPDATE: TONIGHT (Wednesday) Flood Discounts is going to be on Channel Nine's "A Current Affair" at 6:30pm and then on The 7pm Project on Channel 10. If you're going to list a discount, get in fast, so it will be seen by as many people as possible!


Visit FloodDiscounts.com.au
To all our friends and clients…

This is also a short update to let you know that all of us at Niche are safe, and we are now back at work in West End, having narrowly escaped the floodwaters. We know that several clients and friends have been significantly affected by the floods, and we'd like to take this opportunity to say that our thoughts are with you and your families, and if we can help in any way, please let us know.