Back to Services
Digital advertising
Digital Marketing
Accountable and cost-effective. Tailored advertising strategies with Google AdWords, Facebook, LinkedIn, YouTube, display and remarketing ads that get you visitors and win business.
Get more enquries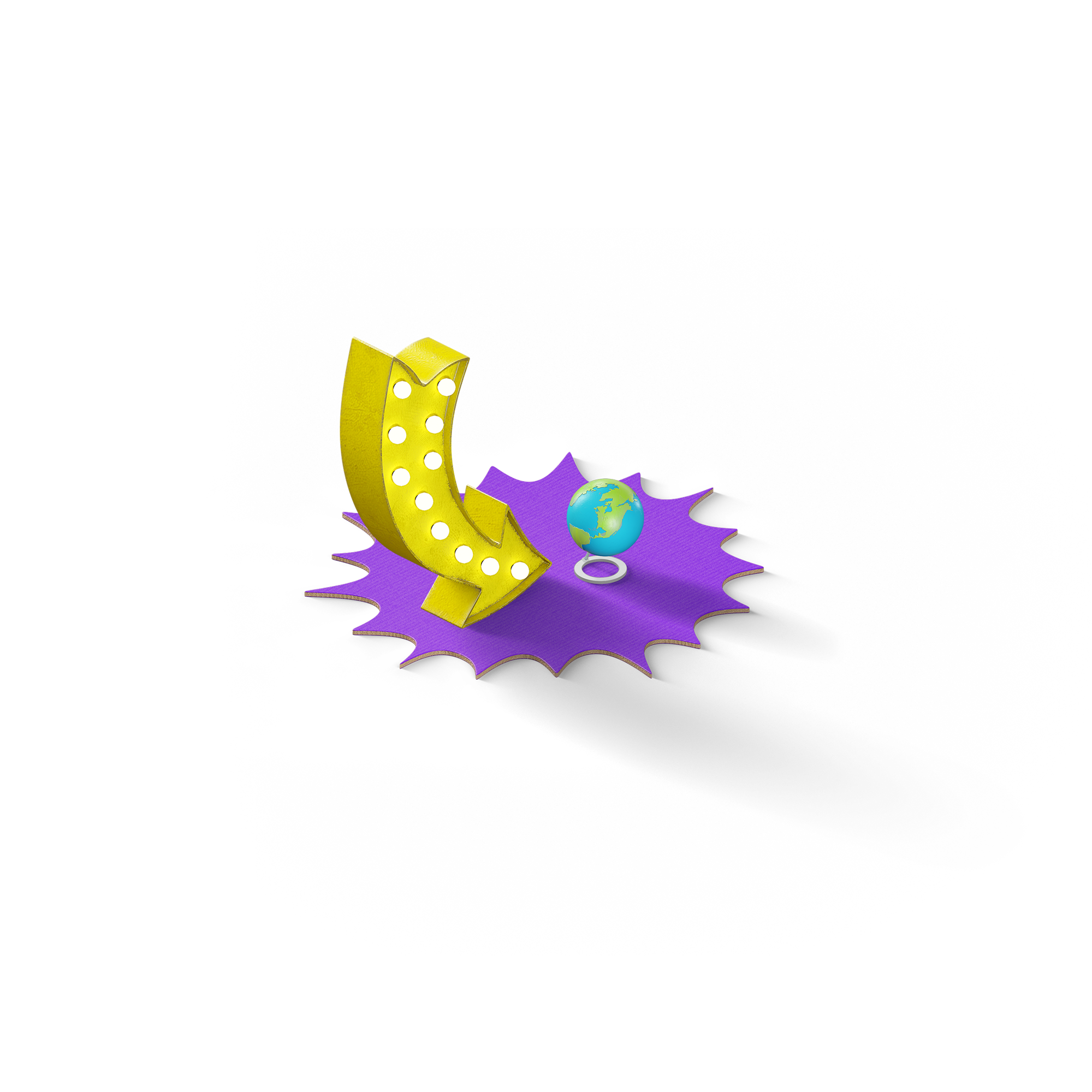 We could not find a digital advertising service we were happy with for our clients, so we built it
Digital advertising is the most accountable and cost-effective marketing you can do but it is hard to get value for money when you self-manage or find a consultant you can trust.
Be found Online
We set up your ad campaigns based on solid keyword research, then report on results and optimise as we go to ensure you are getting the best return for your ad investment. Remember, if they can't find you, you don't exist!
Find new customers
We connect to the right buyers using extensive keyword and audience targeting, finding them at the times they are most likely to take action and convert. We have an excellent research tool to help us, called the Tiny Tracker
Sell more things
We implement the most effective campaigns, based on tested targeting methods. We monitor the results and optimise for clickthrough and conversion. We aim true by discovering the best targets.
For a small, trackable percentage of your marketing budget, we can set up tailored campaigns, and you can get instant results. There's a ton of people out there searching for your product; we make sure they find you.
How it works
We will execute a tailored digital advertising strategy, including Google AdWords, targeted to specific keyword searches and landing pages designed to convert your new customers. We will track all of this in weekly reports sent out to you.
Search engine optimisation, social media, email and content all can play a part. But to be found by new customers, your digital advertising and remarketing campaigns are essential.
Our plans include:
Advertising account setup
Ongoing campaign optimisation
Weekly reports and regular catch ups
Remarketing and display ads
Channels
Search
Target results around terms which people are searching on.
Facebook Audiences
Target particular audiences on Facebook with ads, in addition to you boosting posts
Remarketing
Display ads shown to past site visitors. Can be used with audiences to target specific groups
Display
Run ads on other sites based on interest areas using location and audience targeting to attract your demographics and find people who are in your market who don't yet know you.
Google AdWords search & remarketing campaigns
A targeted monthly advertising plan managing from $500 per month in advertising spend, across Google Search/Display Networks, as well as remarking channels including Google, Facebook & YouTube.
We will refine the advertising to capitalise on the events/keywords/audiences that are most valuable in gaining enquiries; including location-based targeting, with the addition of timed campaigns to match up with other campaigns running.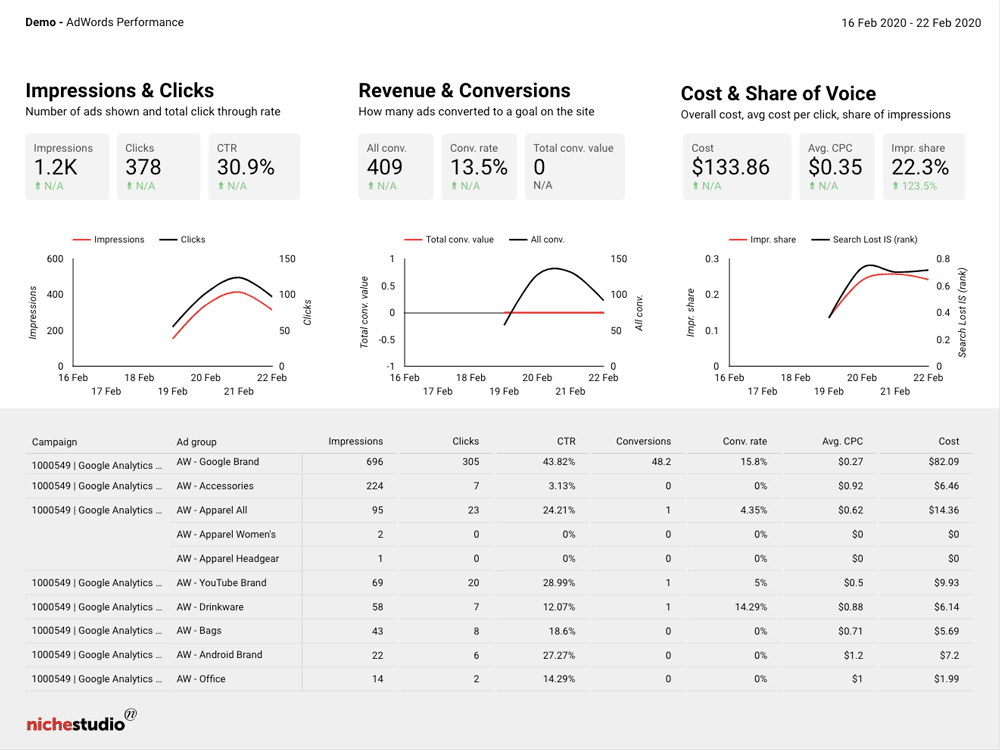 Reporting
The core of any digital marketing implementation is an accurate measurement of your costs and conversions to ensure you are getting value for money and a robust advertising strategy. You can also use it to test and refine ideas that are built into complete advertising multi-platform campaigns.
We will start with a keyword analysis and digital strategy at the beginning of the three months, to uncover the terms people are most likely to search for when discovering your business. Also, in addition to the reporting tools provided by Google, we will set up weekly at-a-glance campaign reporting so you can easily monitor spend and performance.
Please note: the pricing includes management of your advertising. The advertising costs of Google and Facebook are not included so that you have complete control over the level of investment you are comfortable with.
Our plans
We will conduct a keyword and competitor analysis and create an initial campaign strategy. Once we uncover this information, we will activate your Google advertising plan and start reporting on results.
We set up a number of ad variations, based on the most important service and location keywords for targeting your customers. You control the ad spend, so you know how much return you're getting from us.
Minimum term is three months, there are no lock-in contracts, you can cancel at any time after that point, and all aspects are managed on your own accounts, and you have complete control over the budget.
| | Level 1 Local | Level 2 National | Level 3 eCommerce |
| --- | --- | --- | --- |
| Managed campaigns Up to 3 ad variations for each campaign | 2 | 5 | 6 |
| Display and remarketing campaigns included | – | ✔️ | ✔️ |
| Google Shopping and product remarketing campaigns | – | – | ✔️ |
| Google Advanced eCommerce and store conversion tracking | – | – | ✔️ |
| Weekly reporting to keep you up to date with your ad spend | ✔️ | ✔️ | ✔️ |
| Recommended minimum monthly ad spend | $500+ | $1000+ | $1000+ |
| Campaign catchups We'll provide reports on the success of your content campaigns along with opportunities we find for the future | MONTHLY | F/NIGHTLY | WEEKLY |
| Price (ex GST) | $297/mo | $594/mo | $894/mo |
Additional campaigns – $297/mo ex GST
We test additional Google ad variations, to optimise your campaign for conversion. We also employ the help of the Tiny Tracker by doing highly targeted reporting and discovering new opportunities.
Conversion-optimised landing page – $1,485/per page ex GST
Create an optimised, responsive web page with full performance tracking and data capture to maximise conversion. Designed to be built and hosted in parallel to your existing site as a good option for short-term campaigns or when it is difficult to optimise your current site.
Custom display/remarketing ad – $594 ex GST
Design and implement custom ads on the display network to maximise your brand exposure and conversion.
Up Next in Digital Marketing